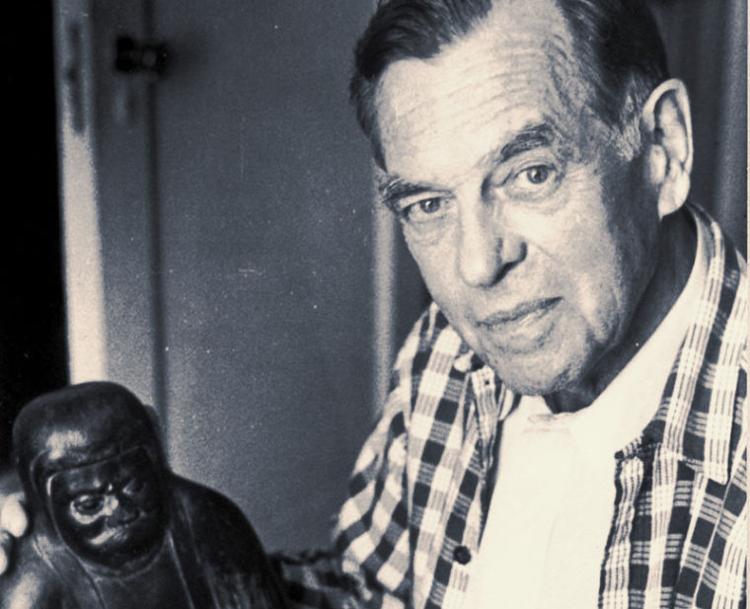 Joseph Campbell was born on this date in 1904.
Mythology is not a lie, mythology is poetry, it is metaphorical. It has been well said that mythology is the penultimate truth--penultimate because the ultimate cannot be put into words. It is beyond words. Beyond images, beyond that bounding rim of the Buddhist Wheel of Becoming. Mythology pitches the mind beyond that rim, to what can be known but not told.
The first step to the knowledge of the wonder and mystery of life is the recognition of the monstrous nature of the earthly human realm as well as its glory, the realization that this is just how it is and that it cannot and will not be changed. Those who think they know how the universe could have been had they created it, without pain, without sorrow, without time, without death, are unfit for illumination.
You must have a room, or a certain hour or so a day, where you don't know what was in the newspapers that morning, you don't know who your friends are, you don't know what you owe anybody, you don't know what anybody owes to you. This is a place where you can simply experience and bring forth what you are and what you might be. This is the place of creative incubation. At first you may find that nothing happens there. But if you have a sacred place and use it, something eventually will happen.
Joseph Campbell, from
The Power of Myth
On slaying the dragon ...