With the arrival of Spring comes the time to shelve the dirges of the Oyster Months.
Until September ...
The Spring comes in with all her hues and smells,
In freshness breathing over hills and dells;
O'er woods where May her gorgeous drapery flings,
And meads washed fragrant by their laughing springs.
Fresh are new opened flowers, untouched and free
From the bold rifling of the amorous bee.
The happy time of singing birds is come,
And Love's lone pilgrimage now finds a home;
Among the mossy oaks now coos the dove,
And the hoarse crow finds softer notes for love.
The foxes play around their dens, and bark
In joy's excess, 'mid woodland shadows dark.
The flowers join lips below; the leaves above;
And every sound that meets the ear is Love.
John Clare
REVISED March 2023 ...
Finger: The Complete Music For Viola Da Gamba Solo
Ensemble Tourbillon
Hameln Anno 1284: Medieval Flute Music On The Trail Of The Pied Piper
Norbert Rodenkirchen
REVISED December 2022 ...
Nicola Matteis: Most ravishing things (Music from the Books of Ayres)
Theatrum Affectuum
The Art of Resonance: Archlute & Theorbo Music of the Italian Seicento
Luca Pianca
Figures of Harmony: Songs of Codex Chantilly c. 1390
Ferrara Ensemble and Crawford Young
Schmelzer: Violin Sonatas
Gunar Letzbor & Ars Antiqua Austria
Zelenka: Sonates pour Deux Hautbois et Basson
Ensemble Zefiro
La Bella Minuta: Florid Songs for Cornetto, ca.1600
Liuwe Tamminga & Bruce Dickey
REVISED October 2022 ...
A Meeting Place: Medieval & Renaissance Music for Lute & Ud
August Denhard and Münir Nurettin Beken
Notker Balbulus: Sequnezen, Tropen & Gregorianischer Choral aud dem Kloster St. Gallen
Ordo Virtutum and Stefan Morent
Johann Rosenmüller in Exile
Acronym and Jesse Blumberg
Thomas Morley: Fantasies to Two Voices
Jonathan Dunford & Jérôme Chaboseau
Biber: Harmonia artificioso
Musica Antiqua Köln and Reinhard Goebel
Joseph Bodin De Boismortier: The Complete Opus 37 Trio Sonatas (1732) for Flute, Viola da Gamba and Chamber Organ
Flauti Diversi
Die Weisheit des Alters: Ars moriendi im Minnesang
Ensemble Für Frühe musik Augsburg
REVISED September 2022 ...
Philipp Friedrich Buchner: Plectrum Musicum
Parnassi Musici
Le Secret de Monsieur Marais
Vittorio Ghielmi, Luca Pianca, Il Suonar Parlante Orchestra
Telemann: Sonate for Oboe, Bassoon, and Continuo
Sans Souci
Johann Jakob Walther: Hortulus Chelicus
Sills, Dirst, Dirst, and Wang (no offense)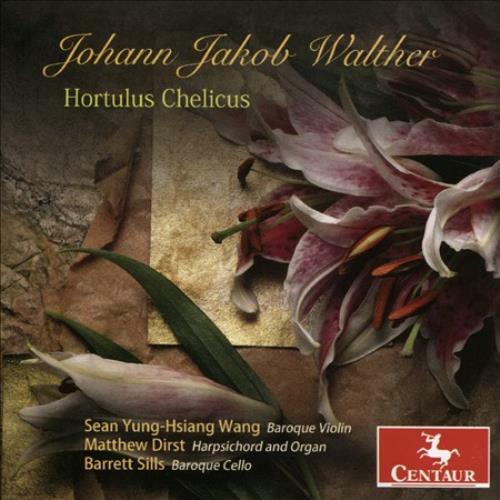 Thomas Lupo: Fantasia
Fretwork
Fürchtet Euch Nicht: Bassoons & Bombards Music from the German Baroque
Syntagma Amici, Vox Lumini
Johann Georg Weichenberger: Lute Works
Joachim Held
REVISED March 2022 ...
February 2022 ...
Jacon van Eyck: Der Fluyten Lust-hof
Erik Bosgraaf
Marin Marais: Pieces de Viole de Cinq Livre
Jordi Savall, Ton Koopmann, Hopkinson Smith, Christophe Coin, Anne Gallet
The Cosmopolitan: Songs by Oswald von Wolkenstein
Ensemble Leones, Marc Lewis
Toys for Two: Dowland to California
Margaret Koll and Luca Pianca
REVISED January 2022 ...
Scheidt: Ludi Musici
L'Acheron, Francois Joubert-Caillet
Handel: The Complete Sonatas for Recorder
Marion Verbruggen, Ton Koopman and Jaap ter Linden
Buxtehude: Complete Chamber Music
Ton Koopman
Songs of Olden Times: Estonian Folk Hymns and Runic Songs
Heinavanker
Ockeghem: Requiem; Missa Mi-Mi; Missa Prolationum
Hilliard Ensemble
THE ORIGINAL COLLECTION (Autumn 2020):
Holborne: Pavans and Galliards, 1599
The Consort of Musicke & The Guildhall Waits, Anthony Rooley & Trevor Jones