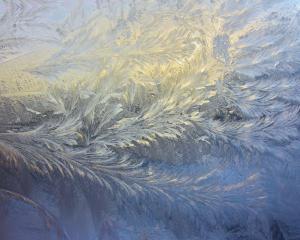 This evening's Yule festivities recognize the giant of the North Wind, Kári, the Norse god of snow, frost, and storms ...
The smell of ice, the croaks of ravens,

Vidhrir´s chill: These I bring.
Cook a hunk of meat over an open fire, put your face into the wind, and toast a draft of Fidelitas Obstler to The Bringer of Bitter Bizzards.